Celebrate a New Spring with the All-New Mercedes-Benz GLEs
We're celebrating spring and the spirit of renewal it brings. Mercedes-Benz of Farmington has something else new to celebrate, too: the all-new midsize 2020 Mercedes-Benz GLE class of SUVs.
With the 2020 GLE, Mercedes-Benz has set a higher bar for all of its competitors. As MotorTrend.com's First Drive review raved:
"The GLE is somewhere between exceptional and superlative. A heavyweight in the midsize class."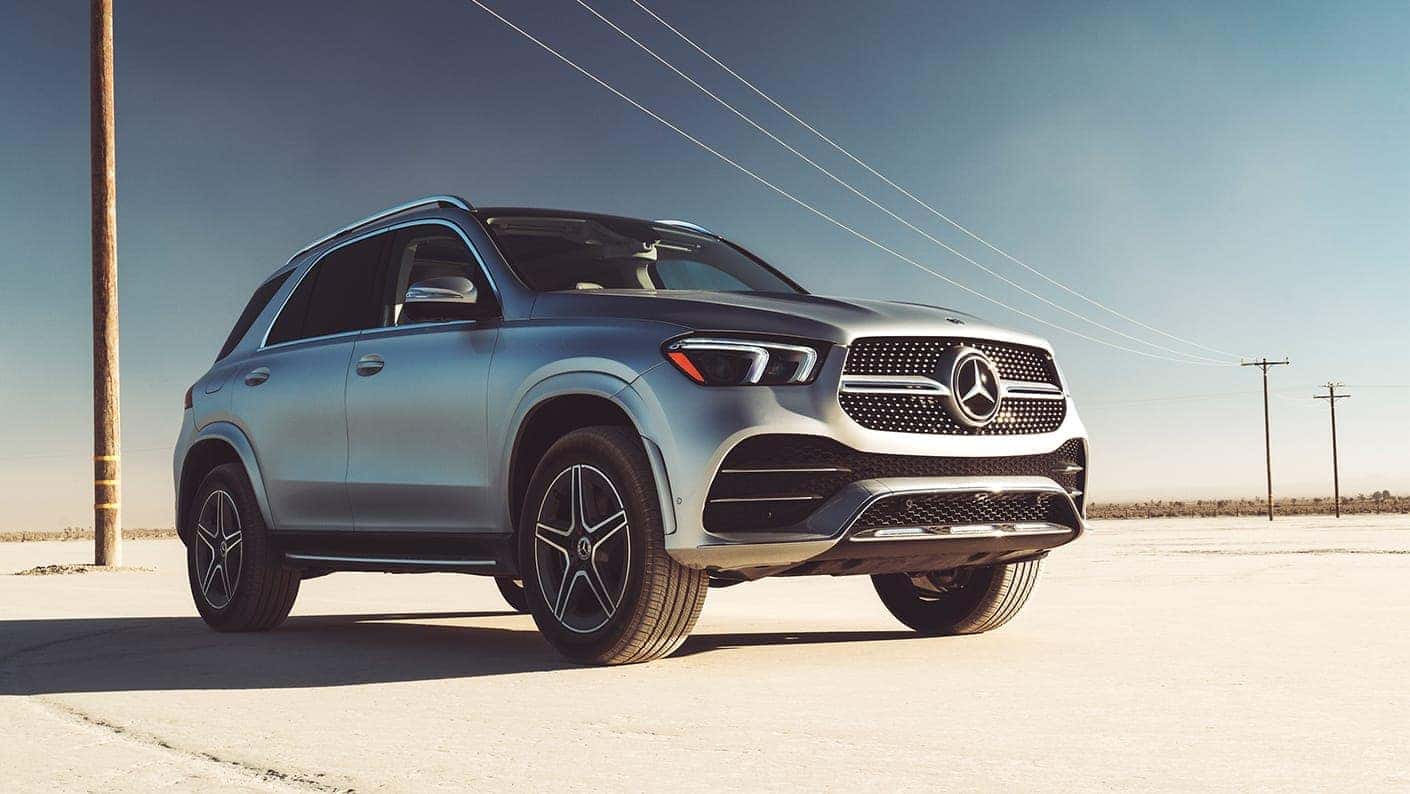 Performance, Safety, and Technology
High praise, indeed, but well earned, because the 2020 GLE is packed with so many features – performance, safety, technology – that it truly is an astonishing automotive achievement.
There are two engine options, both equipped with a nine-speed automatic transmission:
The GLE 350 has a 2.0-liter turbocharged inline four-cylinder engine, offering 255 horsepower and 273 lb-feet of torque.

The GLE 450 has a 3.0-liter turbocharged six-cylinder, offering 362 horsepower and 369 lb-feet of torque, mated to a 48-volt electric hybrid-assist motor.

Rear-wheel or All-Wheel-Drive     
The all-new 2020 Mercedes-Benz GLE will get you where you want to go – on or off-road – in style and safety. It's larger with a third-row seat option that allows it to carry seven comfortably and with typical M-B luxury. As Cars.com puts it, the new GLE is "resetting the luxury bar."

Technology
Cutting-edge technology really sets the 2020 GLE apart from the competition. The dashboard has two 12.3-inch, side-by-side customizable screens. The driver's screen can display critical information (speed, mechanical functions, etc.) while he center screen is the hub of the infotainment system. Their functionality makes them the brains of the GLE.
The Mercedes-Benz User Experience (MBUX) harnesses artificial intelligence to learn the driver's habits and tastes. It recognizes and follows language commands ("Hey, Mercedes! I'm cold will raise the temperature) or can be controlled via steering wheel, touchpad or the touch screen. With the available Interior Assistant, the driver can take advantage of gesture controls. And the Energizing Coach works with the driver's smartwatch to monitor body functions and help keep the driver relaxed and alert. You can even opt for 64-color ambient lighting and infused fragrances.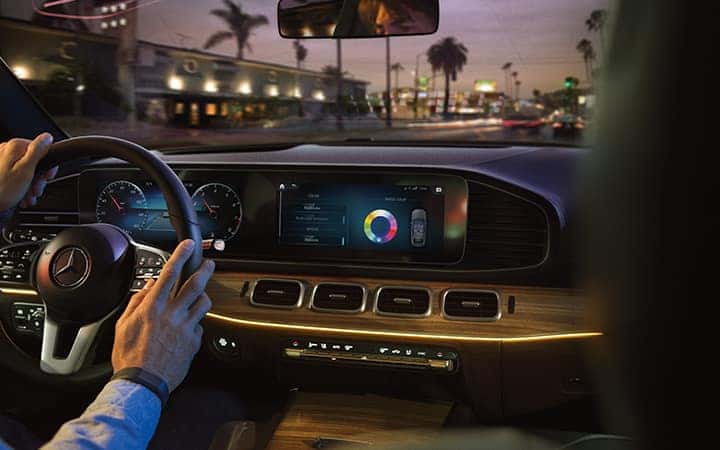 The 2020 GLE has cutting-edge standard and available safety technology, from blind-spot monitoring, forward collision mitigation, lane-keeping assist and adaptive cruise control and the ability to spot a traffic jam before getting into it, to the remarkable Evasive Steering Assist that helps avoid obstacles even at road speeds.
Perhaps most amazing is what's called E-Active Body Control (EBAC) which can adjust each wheel independently to account for heavier cargo and staying level while going around curves and even jigger the vehicle back and forth to get it unstuck by working the wheels free.
Maybe it sounds silly to say you simply have to see the 2020 Mercedes-Benz GLE to believe how awesome it is, but really, you do. Come in to Mercedes-Benz of Farmington for a demonstration. Quoting MotorTrend.com again: "Mercedes-Benz's motto has been:
'The Best or Nothing'… With the arrival of the new GLE, the marketing slogan will be speaking the truth."