5 Reasons Why Mercedes-Benz of Farmington Won "Best of the Best"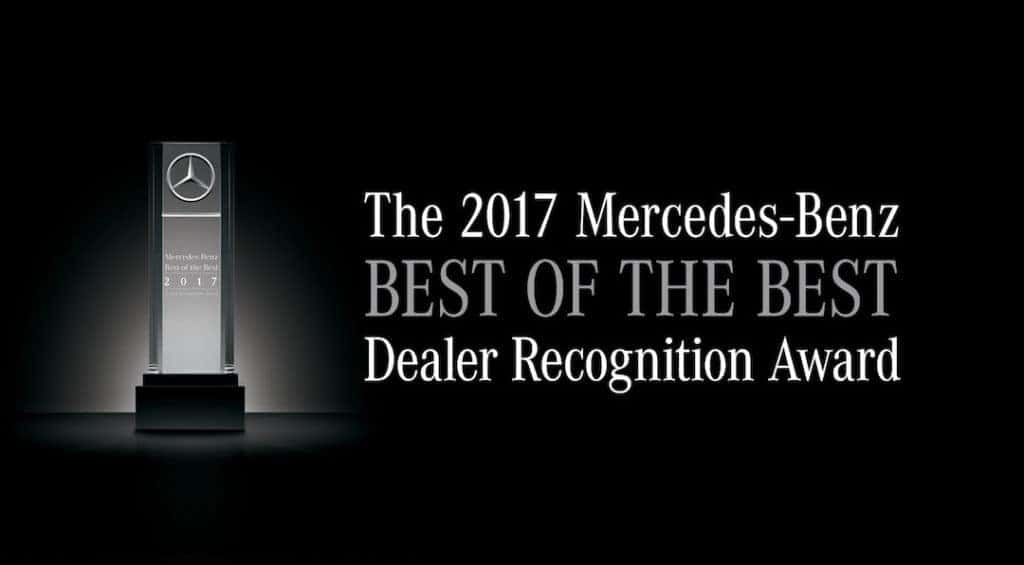 Mercedes-Benz of Farmington takes to heart the Mercedes-Benz principles and has striven to demonstrate since we opened in October 2016. Now, less than two years after we began to do business here in metro Salt Lake City, Mercedes-Benz USA has recognized our dealership as one of its "Best of the Best".
About The Award
The Best of the Best Dealer Recognition Award goes to fewer than a quarter of Mercedes-Benz dealerships in America for going above and beyond our competition – in sales, service, and throughout the entire customer experience that we offer.
The Best of the Best dealerships are recognized annually for their outstanding performance for 5 key reasons:
We offer a world-class experience that earns us Customer Satisfaction.
We are a leader in New Vehicle Sales by helping customers refine their needs and desires.
Our Certified Pre-Owned Sales are all about matching the right customer to the right vehicle.
Our sales philosophy – One Price. One Person. One Hour. – is an innovative expression of top-notch Leadership and Management and demonstrates our commitment to transparency in our processes.
Our Service and Parts Operations provide our customers with the efficiency and dependability they expect from a Mercedes-Benz dealer.
Truly A Team Effort
It goes without saying – but we want to emphasize it – that making our dealership such a great success in less than two years of operation is the result of having a superb team of automotive professionals, from the people who greet you when you come in, to the technicians who service your vehicle, to the client advisors who help you find just the right Mercedes-Benz automobile or SUV, Sprinter or Metris van, or pre-owned vehicle. Working at Mercedes-Benz of Farmington is indeed a total team effort.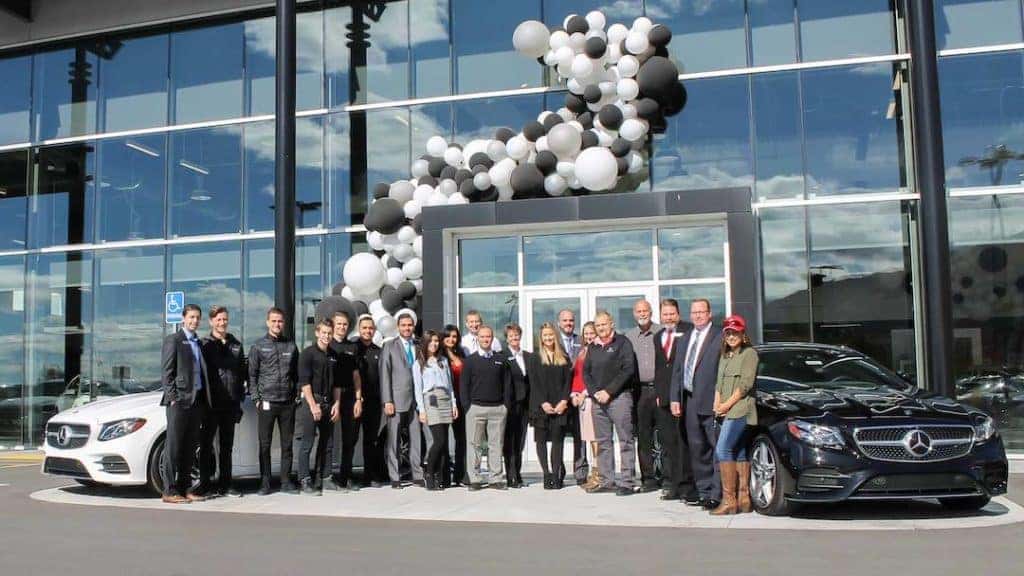 It's also a tribute to you, our customers, who have recognized that we have a lot to offer families and businesses in Farmington, Metro Salt Lake City, Utah and even beyond to Southern Idaho. We're glad to be here and glad to be representing the pinnacle of automotive excellence, Mercedes-Benz.
We hope you'll come back to Mercedes-Benz of Farmington again and again and see why Mercedes-Benz USA has named our dealership one of its Best of the Best.